Buffalo Wings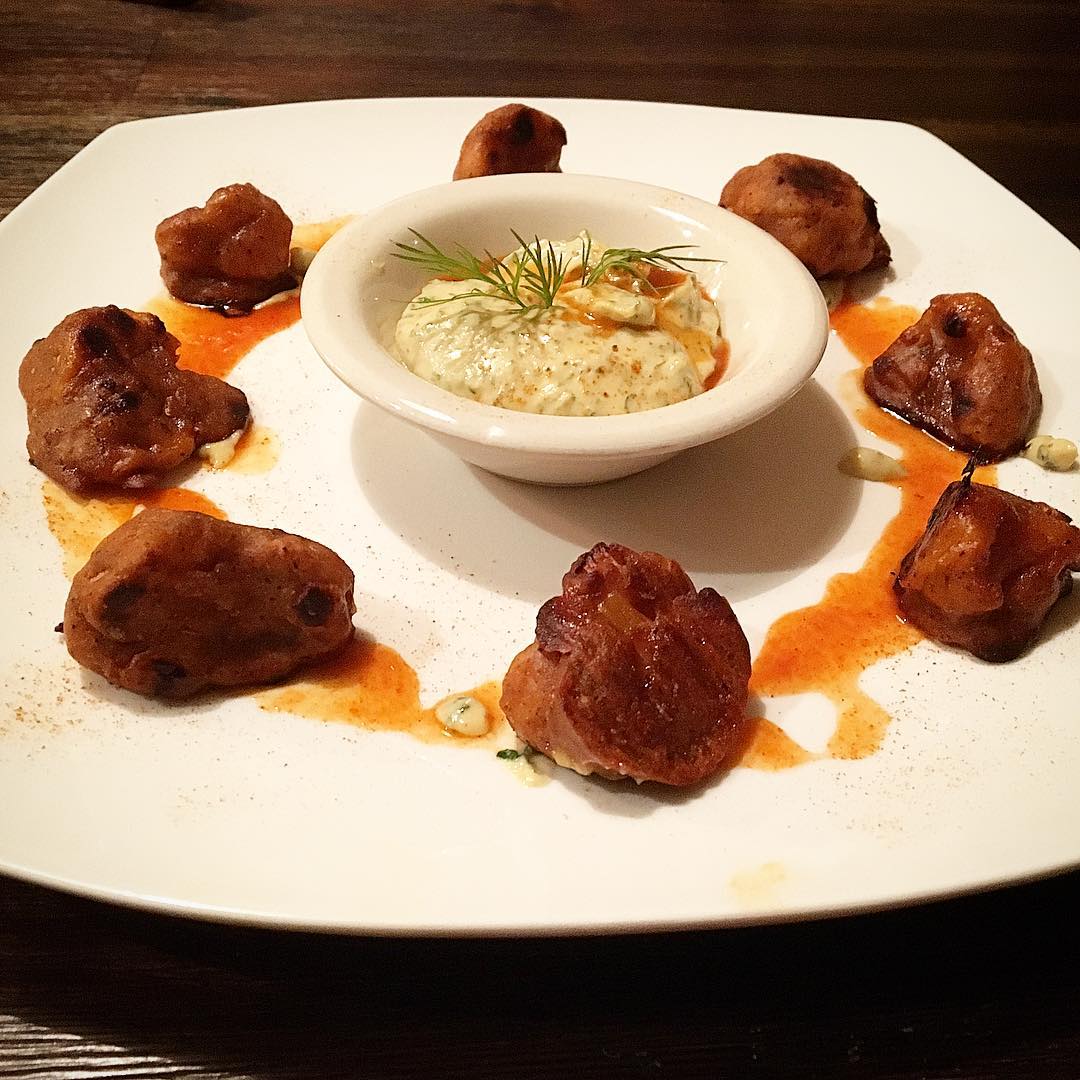 Hands down awesome vegan buffalo wings. One of my favorite quick recipes. Most people bail when they see that these wings are made with cauliflower but trust me, you have to try them. You will not believe cauliflower can taste this good. Great as a party app but can definitely be made for dinner! Most of the stuff needed for these wings can probably be found in your pantry or fridge right now.
Cook time: 45 minutes
Ingredients:
cauliflower - ( one head )
hot sauce - ( 1/2 cup )
vegan butter - ( 1 1/2 tbsp )
agave nectar - ( 1 tbsp )
unsweetened non-dairy milk - ( 1/2 cup )
water - ( 1/2 cup )
flour - ( 3/4 cup )
salt - ( 1/4 tsp )
pepper - ( 1/4 tsp )
onion powder - ( 2 tsp )
garlic powder - ( 2 tsp )
cumin - ( 1 tsp )
paprika - ( 1 tsp )
cayenne pepper - ( 1/4 tsp )
Directions
First thing you want to do is turn on your oven to 450 degrees. Take a cooking sheet and cover it with parchment paper. If you don't have parchment just spray it with an oil spray. Next, cut up your cauliflower. Chop the heads at the stem and then slice the florets into 1" pieces. The thinner these are the better and the crispier they will be.
After this is done you will want to mix all the dry ingredients into a mixing bowl. I use all purpose flour but you could use any flour you like. Once all the dry ingredients are mixed together pour in a 1/2 cup of hemp milk or any non-dairy milk and add 1/2 cup of water. Mix in completely with the dry ingredients. You should have a fairly runny consistency but you want it to stick to the cauliflower. If you feel it't too runny then add another tablespoon of flour. If you think its too thick just add some hot sauce to the mix until you get the desired consistency.
Now that you have your mixture take your cauliflower florets and dunk them, coating them completely and set them on a cookie sheet. Give each wing a little space as you will need to flip them. Once the cooking sheet if filled up place it in the oven and cook for 35 minutes, flipping half way through.
Once the wings are done mix the butter, agave nectar, and hot sauce together. Brush the mixture over your wings. You could toss them but I think this keeps them crispier.
And that is it. Enjoy these bad boys with a nice vegan ranch.