Chik'n Salad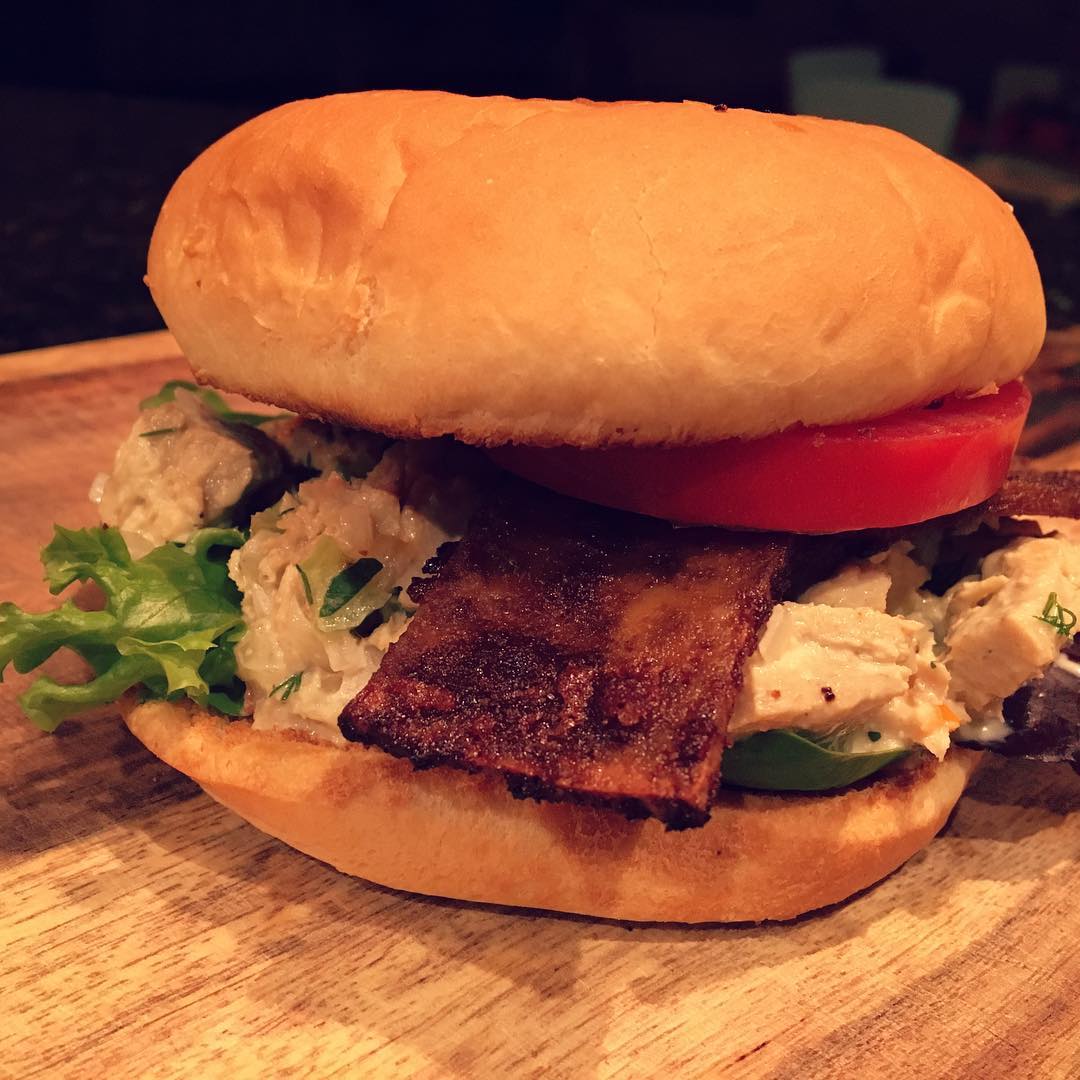 Chicken salad is definitely one of the items I miss from my omni days. This recipe is a quick and easy replacement which satisfies my craving for deli style chicken salad. I like cooking from scratch but sometimes there is just not enough hours in the day. So for this recipe we will be using a store bought vegan grilled chik'n. I like the Tofurky brand of grilled chik'n but you can use whatever you prefer.
Cook time: 10 minutes
Ingredients:
Tofurky grilled chik'n - ( one package )
vegan mayo - ( 1/2 cup )
white vinegar - ( 1 tbsp )
celery - ( 1/2 cup )
red onion - ( 1/4 cup )
sweet peppers - ( 1/4 cup )
dill - ( 1/2 tsp )
garlic powder - ( 1/2 tsp )
salt - ( 1/4 tsp )
pepper - ( 1/4 tsp )
celery powder - ( 1/2 tsp )
paprika - ( 1/2 tsp )
cayenne pepper - ( 1/4 tsp )
candied ginger - (1/4 cup - optional)
Directions
First take your grilled chik'n and chop it up into small pieces. Then finely chop up your celery, red onion and sweet peppers. If you have fresh dill chop and add to the mix.
Now that you have everything chopped up and ready to go add your mayo and vinegar and stir in your dry ingredients. Once completely mixed your chik'n salad is ready to go.
You can jazz it up with a finely chopped 1/4 cup of candied ginger. It gives it a nice sweet counter point to an otherwise savory chicken salad. I also like to top mine off with bacon which I hopefully will come out with a recipe for shortly. I hope you enjoy. Let me know thoughts in the comments.