Baked Falafel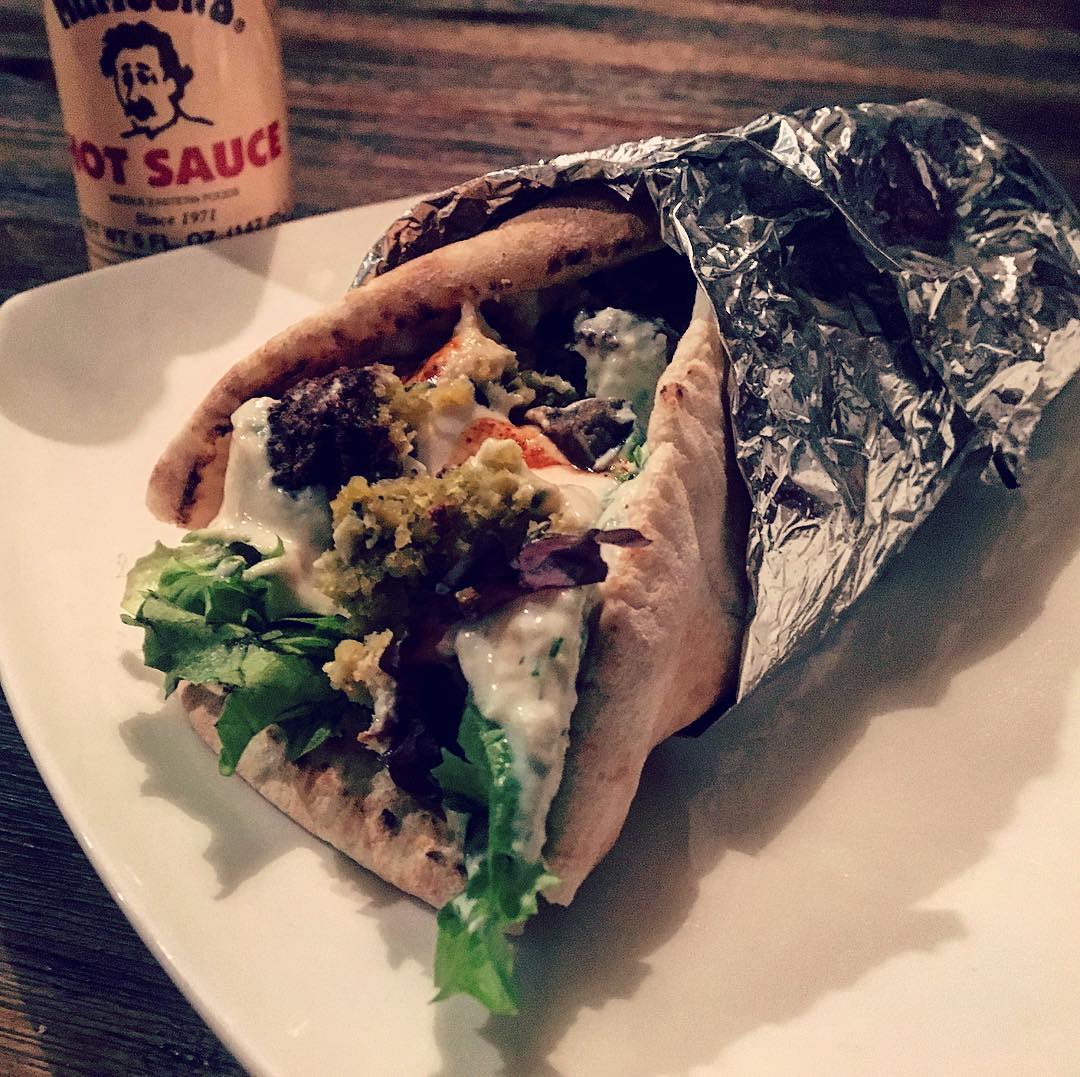 These falafel are so damn good. It takes less than five to prepare this mix. The reason its not a fast meal is because they do take 20 minutes to cook. Trust me, these are worth it. Since they are baked these are super healthy for you and chock full of flavor. Falafel can be enjoyed in a salad or, as I prefer, in a wrap.
Cook time: 30 minutes
shopping list:
onion
chickpeas
parsley, cilantro
sweet peppers or bell peppers
lemon juice
garlic cloves
produce:
1 can of chickpeas drained 19 oz
1 cup of onion (white/red)
2 tbsp finely chopped parsley
2 tbsp finely chopped cilantro
1/4 cubs of sweet peppers
4 cloves of garlic
1 1/2 tbsp of lemon juice
spices:
1 tsp salt
1 1/2 tsp cumin
1 tsp of hot red pepper
1 tsp of pepper
1 tsp of baking powder
6 tbsp of chickpea flour
steps:
combine all produce and all spices except baking powder and flour into processor and pulse for a rough chop, combining but not puree.
add the baking powder and flour (can use regular flour if necessary) to mix and pulse till incorporated.
spray coconut spray into muffin tin to prevent sticking.
transfer mix into bowl and roll little balls and put into small muffin tin. It should roll with minimum sticking to the hands. If its real sticky add flour little at a time till its rolling and not leaving huge chunks
put into oven at 400 degrees and bake for 20 mins
flip halfway through
Once these are done cooking take them out and allow them to cool. Throw these into a wrap or salad with Tahini, hummus and my vegan tzatziki sauce. Trader Joe's actually has an amazing tahini and hummus and I highly recommend. I hope you enjoyed these delicious falafel. Please let me know your thoughts in the comments. Thank!