Tzatziki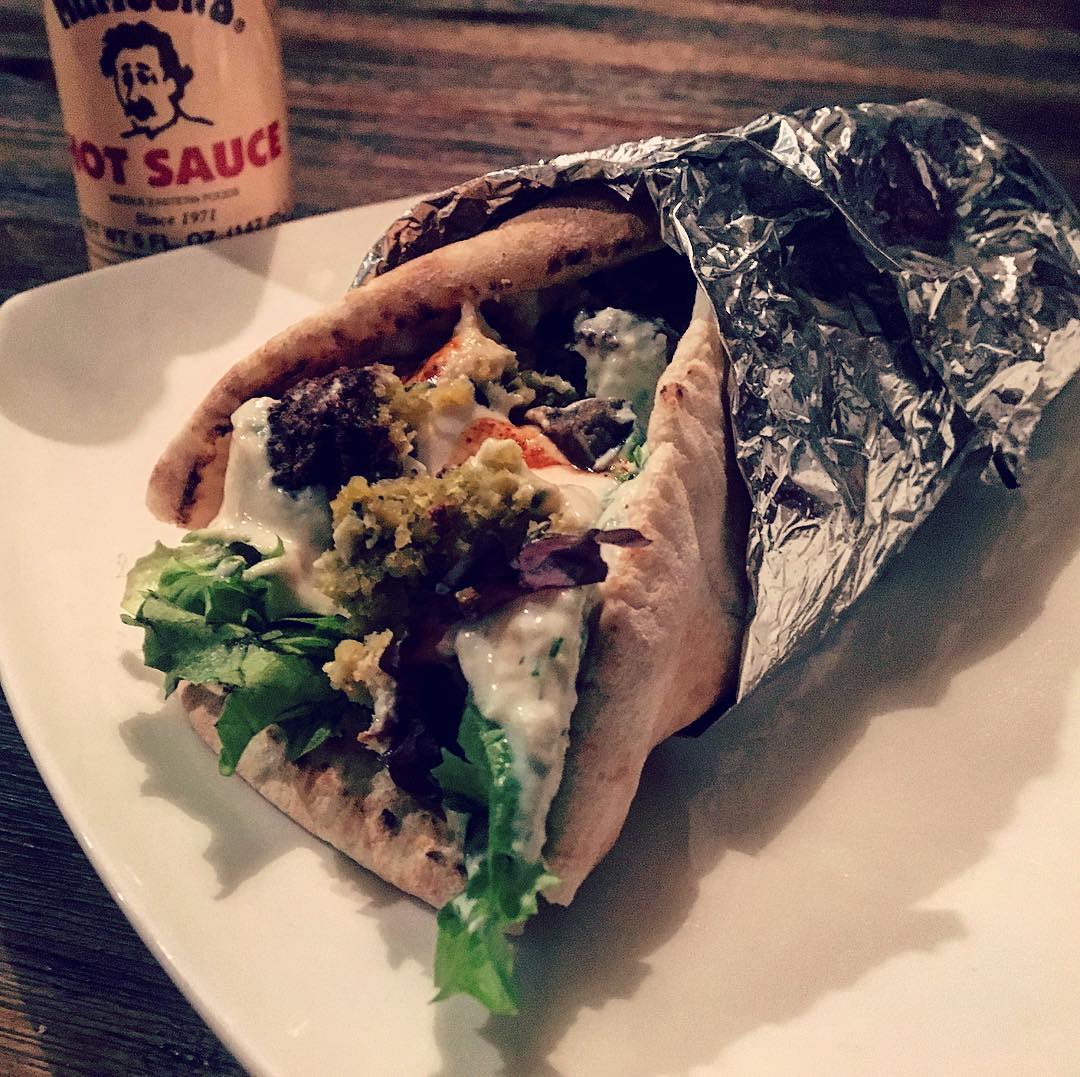 Mediterranean food is some of the best. Luckily most things like hummus, tahini, and baba ghanoush are vegan friendly. Tzatziki, which happens to be my favorite, seemed like something I was going to have to learn to live without. This vegan tzatziki recipe is amazing and convinced me that maybe old favorites are not gone for good.
Cook time: 10 minutes
Shopping list:
Silken tofu
vegan sour cream
Lemon Juice
White wine vinegar
Garlic
cucumber
dill
Ingredients:
12 oz of firm silken tofu
1/2 cup of vegan sour cream
3 tbsp of lemon juice
1 tbsp of white wine vinegar
1/2 tsp of salt
2-3 garlic cloves
2 tbsp olive oil
pepper to taste
1 cucumber seeded and grated
1 tbsp of chopped dill
Directions:
In a blender/food processor blend silken tofu, sour cream, lemon juice, vinegar and 1/2 tsp salt.
When creamy, add chopped garlic and oil. Blend again.
Taste, add pepper to taste and more salt if needed. Set aside.
Squeeze the grated cucumber between hands. (Squeeze out as much water as possible.).
Add cucumber (and herbs, if using) to tofu dip, and stir to blend.
Cover and refrigerate for at least 1 hours.
And it is that simple. The longer this sits in the fridge the more these flavors permeate your tzatziki sauce. I eat this with crackers and now my falafel wraps are exactly how I remember them. Let me know what you think and enjoy! Thanks.